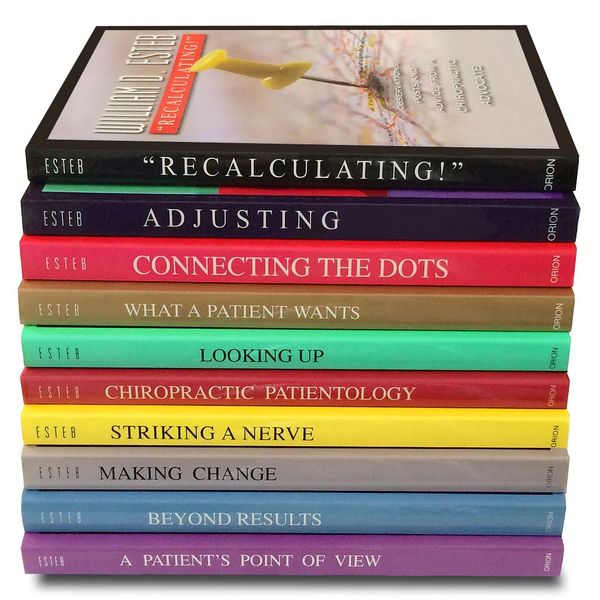 All 10 Books
Save When You Get the Entire Patient's Point of View Books Series as a Set
If you graduated since 1991, you may have read the first or second installment of this ten-part series (The Report of Findings is out of print and not included). Complete your library and see how the saga turns out!
Each chapter in each book is a focused exploration of the many facets of the doctor/patient relationship—from a patient's-point-of-view. If you want to better understand patients, predict their behavior, inspire, lead and attract even more of them, this is essential reading!
A Patient's Point of View
Beyond Results
Making Change
Chiropractic Patientology
Striking a Nerve
Looking Up
What a Patient Wants
Connecting the Dots
Adjusting
Recalculating
Each chapter is a short four or five pages you can read in 10 minutes or less. You'll laugh. You'll cry. You'll blush. You'll gain a new understanding of what makes patients tick and how to play a more influential role in their lives. Get your highlighter ready and order the set of all 10 books that are still in print and save!
Reviews
Featured Products