CLA HRV Insert (50 A4 Sheets)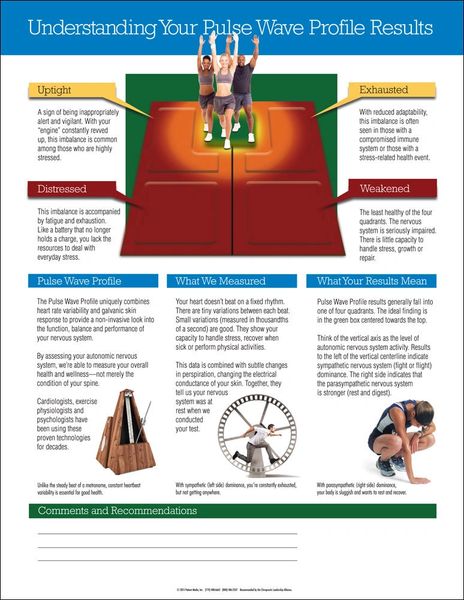 CLA HRV Insert (50 A4 Sheets)
1 x A4 Pad of 50 Tear-off Sheets
Use this report of finding handout to explain the results of their HRV examination findings. It's the perfect take home piece that insures that each patient understands the significance of your findings.

Simply plot their Pulse Wave Profile findings and circle the relevant explanation. Easy!
Write specific lifestyle suggestions in the space provided along the bottom. Rubber stamp or laser print a sticker with your practice information in the lower right corner.
Use this explanation to move from being a back doctor to a whole body health and wellness doctor.
Reviews
Featured Products