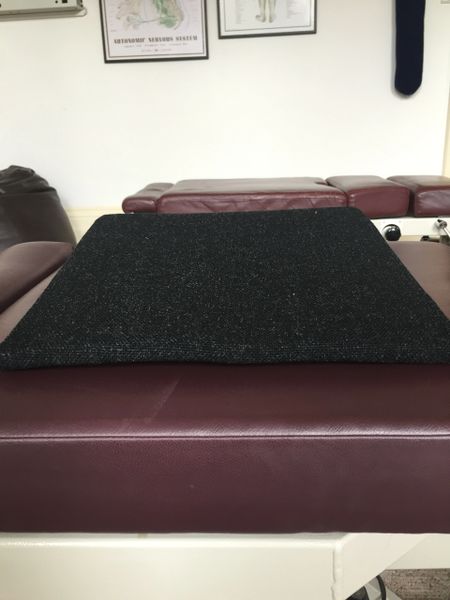 Seat Wedge (Single)
Wedge Cushions
(Single)
These are high quality seat wedges, made with high density foam cut at a 10 degree angle. They are covered in a black wool-mix fabric, which has a zip at the back for cleaning purposes.
Use your Posture Wedge on car, office and other firm seats as advised by your Chiropractor, to assist your recovery and to develop healthy lifestyle habits.
Poor seating posture can lead to:
Spinal column strained, and lumbar discs distorted




Breathing less efficient with compressed chest area




Lower abdominal contents compressed




Restricted movement back muscles elongated



Balanced Seating Posture can help:
Spinal column in neutral position and lumbar discs evenly spaced with a balanced head reuiring less neck muscle activity




Breathing efficiently with chest and open body posture




Lower abdomen unrestricted




Freedom of movement less strain on body muscles
£1 per cushion goes to Chiropractic Research fund.
Reviews