Back Scratcher Display Stand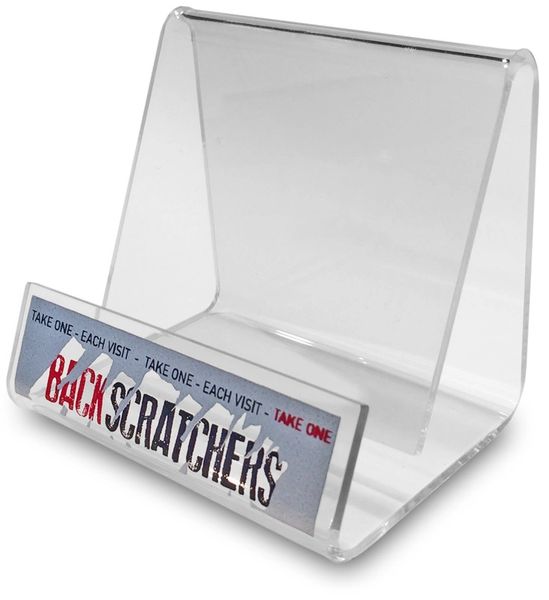 Back Scratcher Display Stand
BackScratchers Dispenser
Our custom-made dispenser supports a full deck of BackScratchers and looks smart on your front desk or other highly visible area of your reception room.
With the directions silkscreened onto the front, patients are encouraged to take a card on every visit. Easy!
While you could use a traditional business card holder, the 3" back support accommodates the weight of 60 BackScratchers to avoid tipping.
Reviews
Featured Products