Can Chiro Help Me Brochure (1 x FREE* SAMPLE)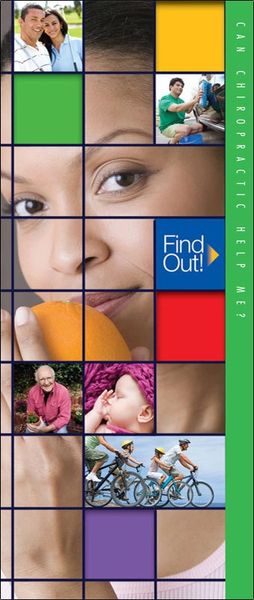 Can Chiro Help Me Brochure (1 x FREE* SAMPLE)
Can Chiropractic Help Me? Brochure

1 x Sample Brochure
(*the price you pay for samples is generated in to a discount code to use on future orders)
"Helps empower patients to refer others."
One indicator of a healthy practice is seeing lots of spouses. If new patients can't make a compelling case for chiropractic to their husband or wife, you won't enjoy the new patient referrals you deserve.
Increase referrals by teaching patients how to conduct these simple orthopedic tests at home!
When a patient shows improvement, use this brochure to teach them how to check their spouse or friends for the essentials of proper posture, range of motion, uneven leg lengths, equal weight distribution and other signs that someone they love should consult your practice for a thorough examination! Find some helpful implementation ideas here.
Instantly notice how much more effective your patients are at motivating others to begin chiropractic care!
Reviews
Featured Products