How Far Insert (50 A4 Sheets)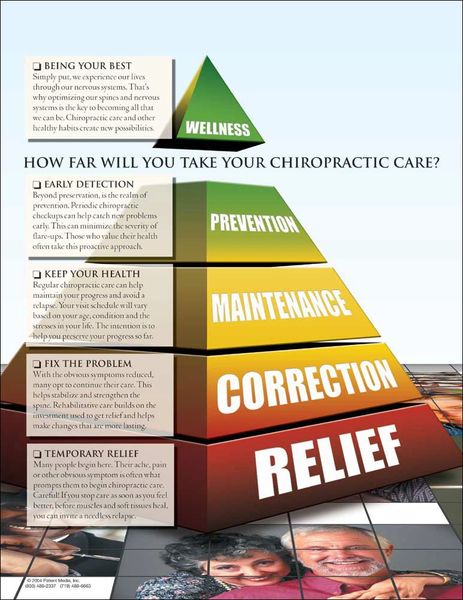 How Far Insert (50 A4 Sheets)
1 x A4 Pad of 50 sheets
How Far Report of Findings Insert Shows Five Ways Patients Can Use Chiropractic
"Patients are setting higher goals for their care."
Imagine patients coming to your office for relief, and then learning that feeling better is just one of five different ways to benefit from chiropractic care! Use this 8½" by 11" tear off sheet at your consultation or report of findings.
At your consultation:
Use it to introduce the distinctions between relief, correction, maintenance, prevention and wellness. Expand their thinking the easy way and notice patients set higher goals for their care. It's the perfect preamble to your report.
At your report:
Check the boxes in front of each copy block and underline key phrases as you review each level of care. Describe how each stage builds on the ones before. Use it as a springboard to discuss what they can do to better support the care they receive in your office.
It's up to each patient to decide how far they will take their care. But use the powerful graphic on this handout to explain what types of care you offer, and why. (And the consequences of discontinuing care as soon as they feel better.) Color scheme coordinates with our Road to Recovery chart and report insert.
Reviews
Featured Products