Iceberg Poster (18" x 24")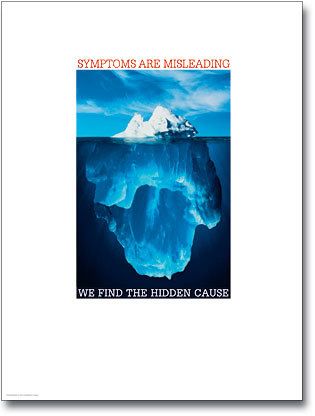 Iceberg Poster (18" x 24")
Iceberg Poster Brings the Classic Tip-of-the Iceberg Chiropractic Metaphor to Life!
"I was amazed by the patient comments about our new Iceberg poster."
If only every patient understood this simple idea!
Thanks to the miracle of digital imaging, two images have been electronically joined to produce an effective visual metaphor for explaining one of the most important chiropractic principles: the distinction between cause and effect.
Regardless of your philosophy, practice style, technique or objectives of patient care, this iceberg poster will speak to your practice members unlike any lecture or report ever can.
It's an eye-grabbing iceberg image with universal appeal. Use our coordinating postcard! Framed behind glass, annotate the iceberg poster for even greater impact.
Reviews
Featured Products