Mountain Poster (18" x 24")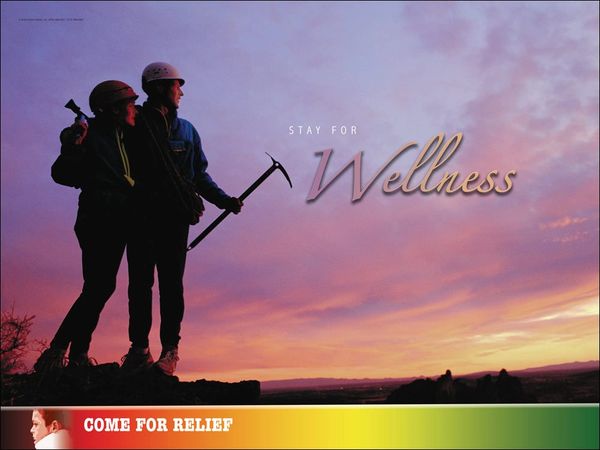 Mountain Poster (18" x 24")
The Chiropractic Poster That Shows the Mountaintop Experience of Health
"Wellness care never looked so beautiful."
First, the striking image catch your attention. Then the embedded command: Stay for Wellness.
"What do you mean, stay for wellness?" a curious patient asks. "What's wellness?"
Conversations prompted by this gorgeous wall graphic increase patient retention and reposition how patients see chiropractic. It creates icebreakers that produce opportunities to introduce wellness concepts.
Since the relief of obvious symptoms is what prompts most people to begin chiropractic care, use every opportunity to expand their understanding and discover the benefits of continued care. And since they see the word "wellness" first, mere symptomatic relief is no longer seen as the highest goal.
The perfect addition to practices that want to help more people stay well, rather than just get well. Coordinates with our Balance Beam poster. 
Reviews
Featured Products