We Speak Chiropractic Poster (18" x 24")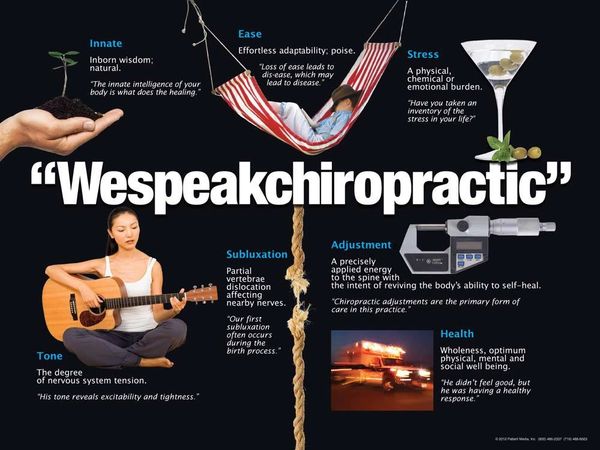 We Speak Chiropractic Poster (18" x 24")
We Speak Chiropractic Poster Defines Essential Chiropractic Terms
Greater patient respect for you and chiropractic is just around the corner! Perfect for your consultation or reception room, the We Speak Chiropractic poster proudly defines some the key terms used in chiropractic.
Every discipline has its own vernacular. Chiropractic is no different. By reviewing with each patient, notice a more respectful tone and a greater appreciation for the language that makes chiropractic so different and effective.
The seven terms and their patient-relevant definitions include:
Adjustment

 - A precisely applied energy to the spine with the intent of reviving the body's ability to self-heal.

Ease

 - Effortless adaptability; poise.

Health

 - Wholeness, optimum physical, mental and social well being.

Innate

 - Inborn wisdom; natural.

Stress

 - A physical, chemical or emotional burden.

Subluxation

 - Partial vertebrae dislocation affecting nearby nerves.

Tone

 - The degree of nervous system tension.
Oh, and why are the three words of the headline run together? Just to be different. Like chiropractic!
Reviews
Featured Products